Carlin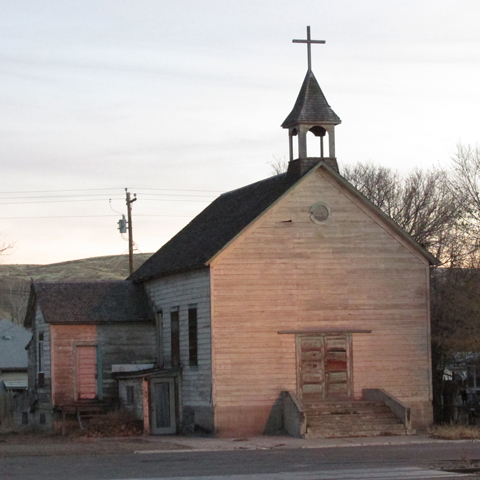 Carlin, named after Brigadier General William Passmore Carlin, was first established in December 1868 along the route of the Central Pacific Railroad. Before long, a town developed and Carlin became a hub connecting freight and stage routes to the railroad. By the mid-1870s, Carlin was home to 800 people, a two-story brick school, a library, a Chinatown, and a number of businesses. Around this time, Elko and Palisade began to compete with Carlin for stage traffic, and Carlin eventually lost. Fortunately, the Central Pacific chose Carlin as its headquarters for the Humboldt Division, and an extensive yard including a roundhouse and machine shops was constructed. A new depot was built in 1906.
Beginning in the 1890s, a lucrative ice-harvesting industry grew in Carlin. In 1912, the Western Pacific Railroad built a pond and ice house, producing only enough ice for use in its refrigerator and dining cars. Before long, those operations were taken over by the Pacific Fruit Express, and more ponds were dug. A massive storage and loading facility was built by the PFE as well. As much as 45,000 tons of ice were produced in Carlin in one harvest. Through the Great Depression, ice production drove the economy in town, but by 1950 diesel-powered refrigeration cars drove the operation out of business.
The advent of diesel also spelled the end of Carlin's usage as a major railroad facility. The roundhouse was demolished in the mid-1950s, and much of the yard has since followed. Today, Carlin is a quiet little town with a handful of original buildings. Mining drives the town today, and massive mines are located near town along the Carlin Trend, which produces a few million ounces of gold annually.